Who We Are
The PAI Board consists of educators, small business owners, leaders in technology and the arts. We are united by a passion for performance and culture and the desire to gift the Gorge with an outstanding facility. The Board is all volunteer.
Mark Steighner
President Emeritus
Before retiring in 2015, Mark Steighner was the choral and instrumental music director at Hood River Valley High, a position he held since the early 1980s. During his time at HRVHS, Mr. Steighner took 10 performance tours to the UK, commissioned over 30 works from a large number of noted composers, and participated in the OSAA State music championships dozens of times with his ensembles. In 2015 he received the "Outstanding Educator of the Year" award from the Oregon Music Educators Association, recognizing his long service to music education. Mr. Steighner is also a composer, playwright and director of over 60 musical theatre productions around the Columbia River Gorge. Mark Steighner is one of the founders and artistic director/conductor of the Columbia Gorge Orchestra Association, where he directs the Sinfonietta Orchestra, Voci Choir and Jazz Collective Big Band. In his spare time, Mark is a technology writer for a number of online publications and has written thousands of video game and technology reviews, features and interviews. Mark Steighner was the Past President of the Performing Arts Initiative.
"Our local performing talent and its audience deserve a rewarding and comfortable space in which to perform, and the Gorge has the opportunity to be positioned as an epicenter for the performing arts. Our audiences are excited about both local and visiting professional music, theatre, dance, film and spoken word performances and this venue will give us a means to attract outside talent and further nurture our own. For literally decades, people have been asking for this, and PAI is thrilled to make the dream a reality."
Emily Vawter
Board Member
Emily Vawter has practiced music therapy for over twenty years working with multiple populations including dementia, rehabilitation, brain injury, cancer and neonatal intensive care. She was the National Director of the Music Rx program at the Children's Cancer Association before moving to Hood River seven years ago. In that role, she expanded their award winning in-hospital music program for seriously ill children to Mattel Children's Hospital in Los Angeles and Miller Children's Hospital in Long Beach. As a provider for Providence Health & Services, she works primarily now in hospice, general medical, and dementia. An avid performer herself, she also provides vocal coaching to aspiring singers and young music theater artists. Emily has been involved in the nonprofit world for almost her entire career. She has served on three boards and is currently on the board of the Columbia Gorge Orchestra Association (CGOA) as well as the Vice President of PAI.
"I have been in love with the theater since I was a little girl and have been performing on stage since my first production of Hansel and Gretel" in 5th grade. After moving to the gorge from Portland I quickly learned that there was a thriving arts scene here and an immense amount of talent to go around. Over the years, I have performed with several organizations in several venues. Each production was full of compromises due to the limitations of the venue. I'm so thrilled to be a part of this project to bring a state of the art multi-use center to the Columbia River Gorge.
John Hardham
Board Member & Vice-President
John Hardham has been living, working & playing in the Columbia River Gorge since the 1980s. He began performing light shows in 1967, using motion picture film as his primary medium. John toured with many bands and performed live in the major planetariums of North America and Europe as the Heavy Water Lightshow. Beginning in 1985, John became the principal video producer for Oregon Health Sciences University (OHSU). He moved to the Gorge full time in 1995 and started Light Wave Communications, an independent video production company. In 2008 John teamed up with E. Michael Friend to start Laughing Deva LLC, a video production company with the goal to produce programming that will help the Gorge community thrive economically and culturally.
"Ever since I started working in the Columbia River Gorge, clients looking for a space to produce events struggled to find a venue that would satisfy their needs for capacity, staging, lighting, sound and video. There is no one place that meets all those requirements along with adequate parking and ease of access. It is my hope that we can build a state-of-the-art facility that will meet the needs of our community for many years to come."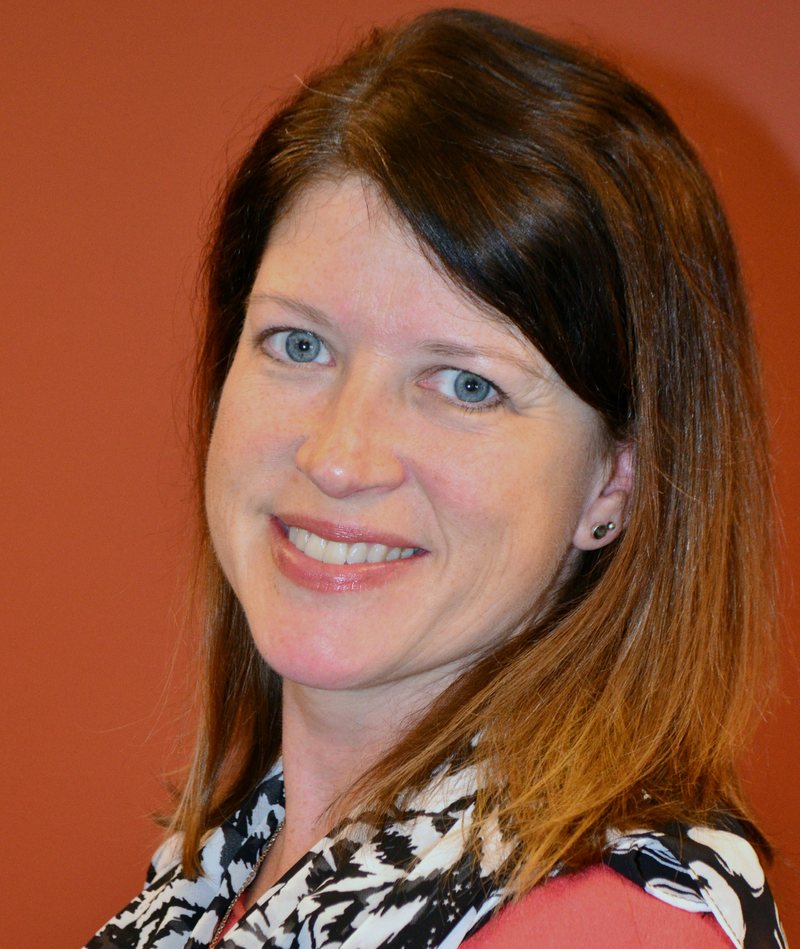 Carrie Benson
Board Member & Secretary
Carrie is a general business and nonprofit attorney who has lived in the Gorge since 2008. She focuses her practice on outside general counsel services and commercial transactions. She previously served as senior attorney to Target Corporation. Carrie is president of the Gorge chapter of Oregon Women Lawyers and also serves on the board for Arts in Education of the Gorge. Her active family includes two boys plus a husband, and two cocker spaniels.
"I am passionate about the power of the performing arts to transform lives and cultivate community. In my own life, my love for choral music and particularly my time singing with the Dale Warland Singers is part of the fabric of my being. So when I learned about PAI, I jumped at the chance to get involved. Our community is bursting with artistic talent and energy, and a state-of-the-art performing arts center will be a jewel in this beautiful region. I'm honored to play a part in realizing the PAI vision and supporting the cultural vibrancy of the Gorge community for generations to come."
Chrissy Reitz
Board Member
Chrissy Reitz has lived in Hood River for 19 years with her husband and two kids. She loves the community and all the amazing opportunities the Gorge has to offer. She enjoys trail running, hiking, reading, pickle ball, dinner with friends, and is especially thankful for the vibrant music, theatre, and art scene. Watching community theatre takes her back to 8th grade and her turn as Mama Mae in "Bye Bye Birdie"!
David Sliwa
Board Member & President
David Sliwa is a serial entrepreneur and executive with 30+ years of experience in business development, sales, marketing, and business management.
He earned multiple degrees in Aeronautical and Astronautical Engineering as
well as Mathematics and Computer Science from the University of Illinois. After
graduating he received a commission as an officer in the Navy. While serving in
the Navy, Dave rose to the rank of Commander and held various positions
including: Naval Aviator and Navy Test Pilot; OIC of the European Command and
Control Center for Naval Special Weapons; Catapult Officer on the USS
Enterprise; Flag Pilot for CINCSOUTH; and Operations Officer for a Carrier
Battle Group. After leaving active duty Dave spent time writing for American
periodicals while traveling through Europe (Playboy, Cooking Light, Gourmet,
etc.). He eventually returned to the US and opened a café and quickly grew it to
a chain of 13 locations in 7 states and was ranked as one of the top baristas in
the country for many years while he spoke and taught entrepreneurship within
the specialty coffee industry.
Dave eventually became a business consultant and specialized in 'bootstrapping'
small companies and helping them to accelerate their growth. While in this role
Dave served several small firms with businesses that ranged from the design of
Internet Kiosks for shopping malls, to the development of an Australian Space
Port.
Dave joined forces with his brother Steve to strengthen their consulting practices
and eventually decided to dedicate their efforts to the tiny firm of Insitu, Inc. in
2000. Dave worked at Insitu for more than 13 years, and was the first to take
their product into Iraq and Afghanistan and operate them with the US Military.
He held positions that included Director of Flight Operations, Training, &
Customer Support; Director of Marketing, and Director of Business Development
and was instrumental in Insitu's move into commercial and civil operations.
Dave left Insitu in 2014 and has since been working as an independent
consultant helping a variety firms to grow and new find market niches. He is also
the CEO of a new local tech firm, TechSynergy, Inc. that helps foreign
entrepreneurial firms with disruptive technology to distribute their products within
the North American consumer market.
Dave has attended training seminars on the proper management of non-profit
boards and has served for many years on the board of Columbia Gorge Art in
Education and is currently on the board of the Oregon Aviation Industry coalition
(ORAVI).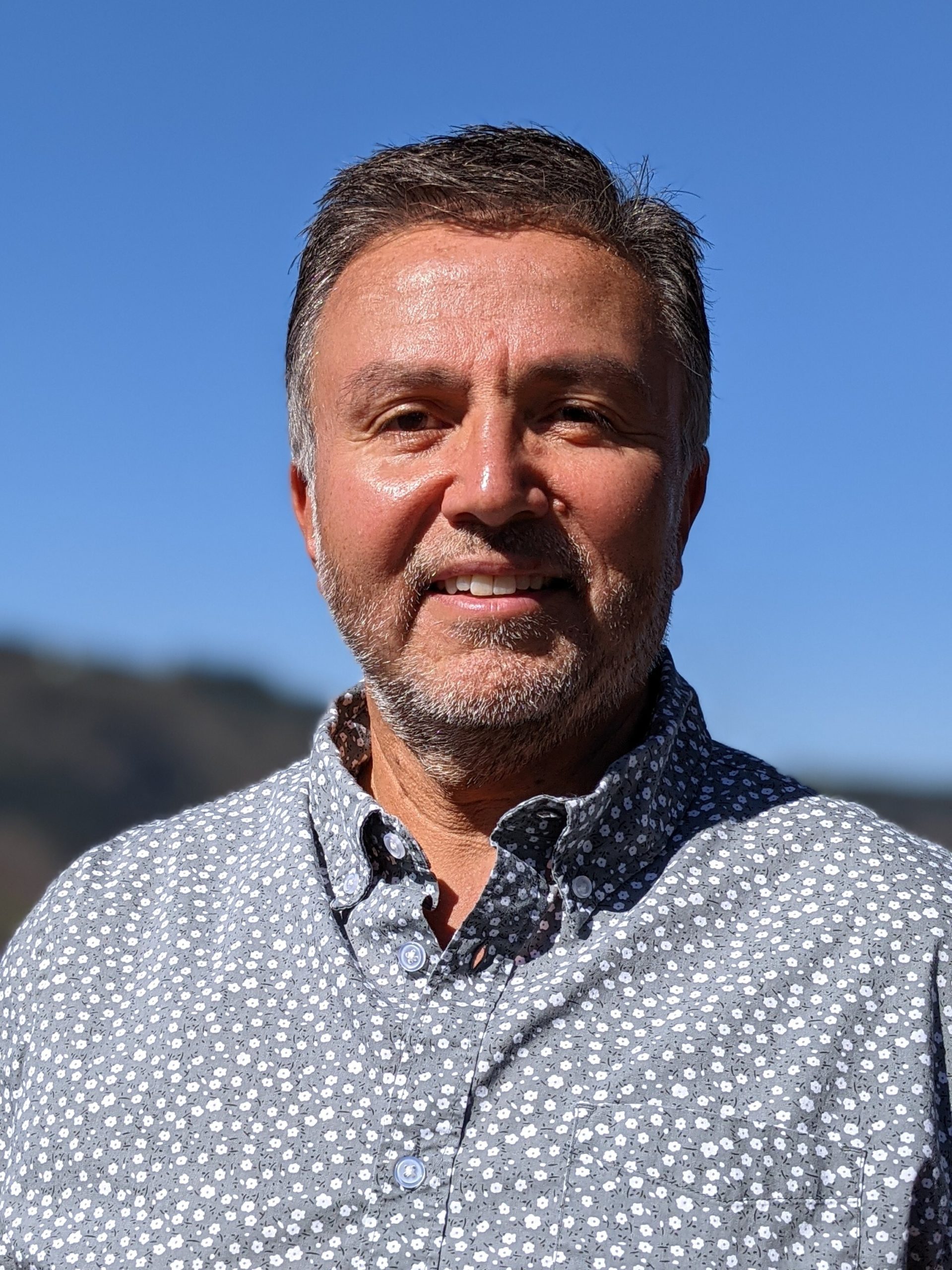 Glen Riley
Board Member
Glen Riley retired from a career in the semiconductor industry and moved to the Gorge in 2019. His experience spanned several senior leadership roles leading product development, marketing, and sales organizations with some leading hi tech companies.
"I've been a fan of performing arts ever since high school, performing in choirs and musicals. As a recently retired executive, I truly enjoy participating in corporate and non-profit boards to help those organizations grow and realize their goals. The Columbia River Gorge is a beautiful place to live and a world class destination that deserves a performing arts center for its residents and visitors to enjoy high quality musical and theatrical performances."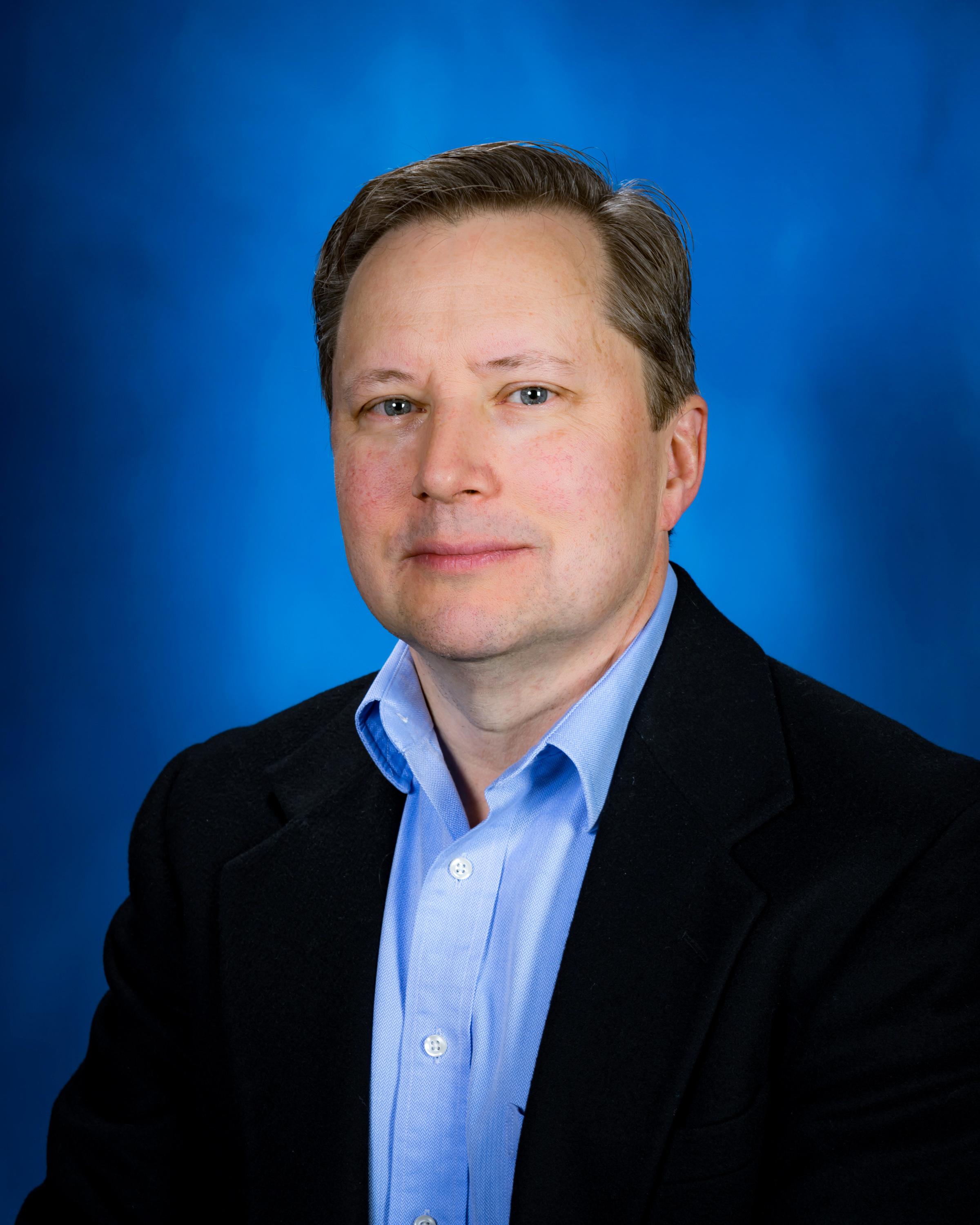 Ken Apland
Board Member
Ken Apland has made a career of designing and making fine jewelry for the clients of Apland Jewelers and Apland Design for over 34 years. He is an Antwerp-direct diamond importer, is involved in colored gem mining and cutting in East Africa. and is deeply committed to the care and education of those gem-mining communities through the foundation Gem Legacy . He's been a member of the Mid-Columbia Sinfonietta for 34 years, and in a prior life was a member of a professional big band that often served as a backup band for touring acts like Bob Hope, Aretha Franklin, Red Skelton, Andy Williams, and Jim Nabors. Ken is a member of the Rotary club where he is chairman of the scholarship committee, and when he's not working, he likes to splash in mud puddles with his three young grandsons.
Tracy Ericson
Board Member & Treasurer
Morgan Stanley Community Development Finance
Tracy Ericson is an Executive Director for Morgan Stanley's Community Development Finance group where she manages the Community Development Financial Institution (CDFI) portfolio. Prior to her role, she was previously a Senior Vice President at Wells Fargo where she originated, underwrote, and managed a portfolio of New Markets Tax Credit (NMTC) investments. Tracy has been active in the financial services industry since 2000 and since that time has held positions in a range of departments including Capital Markets, Commercial Banking, and several positions within Community Development including Low Income Housing Tax Credits investments, private equity, and equity-equivalent investments to non-profit organizations. She is a graduate of Wells Fargo's Wholesale Banking Credit Management Training Program and a recipient of the Golden Spoke award. In 2022, she was featured in the Top 100 People in Finance publication for her work in the community development finance field.
Tracy holds a Masters in Business Administration from Columbia University and University of California, Berkeley. She received a Bachelor of Science in International Business and a Bachelor of Arts in Spanish at the University of Denver.
Tracy is passionate about building community. She is on the Board of Directors of Black Rock Arts Foundation ("BRAF"), the subsidiary of Burning Man Project, tasked with bringing the Burning Man method of creating and coexisting with art to the world. During her tenure with BRAF she became a big believer in the vision that community-driven, inclusive, and interactive art is vital to a thriving culture, and is also a means to empower individuals. Tracy actively participated in guiding the organization to join forces with Burning Man's art department under a newly created 501c3 organization named Burning Man Project. Tracy says "In my opinion, the best projects for the community are the ones the community raises as a need. With that in mind, I am thrilled to be part of the Performing Arts Initiative primarily because it is directly responding to a need in the Gorge. A facility such as the one proposed is much more than just a venue, it is a place to gather as a community which in my opinion is essential for a healthy, vibrant community. To quote Madonna, 'Music makes the people come together.' "
Alison Hodges
Board Member
Alison earned a Master of Science in Industrial Management from Georgia Tech University. She had a career in corporate banking before retiring and moving to the Columbia River Gorge. Her financial background and passionate interest in the arts give Alison broad experience in finance that she is putting into service with the PAI.
Alison also has an extensive background in nonprofit organizations, having served on the Board of Directors for the Coconut Grove Playhouse in Miami and organizing annual fundraisers for United Way in southern Florida. Locally, she has worked as a volunteer for WINGS and Meals on Wheels. She is an enthusiastic supporter of many Gorge area fundraising events especially when it comes to the arts.
"I would love to direct my energy to help bring a truly outstanding performing arts facility to the Columbia River Gorge."
Robin McConnell
Board Member
Robin McConnell is the newest member of the PAI board and brings with her a unique
background and life experience.
She still has a childhood memory of the time her Dad took her to see Waiting for Godot at
Oregon State Theater. They were both so moved by the performance that it sparked a
meaningful conversation afterwards.
As a retired educator, she sees enormous potential for a performing arts center to create new
lifelong lovers of the arts and offer training for children in all of the arts. Robin has a personal
"soft spot" for spoken word arts like poetry and literary readings.
Robin sees the PAI project as a community anchor for our diverse population and the design
potential as an iconic showpiece we will all be proud of.
Her enthusiasm is already being channeled into our fundraising and development efforts. She
will also help us be intentional in our community outreach as we prepare to open our exciting
Capital Campaign.